Macnaughty Bulldogs * tonyandjodi@macnaughtybulldogs.com * (605) 520-4954






.
Click on Female's picture to see her page.
​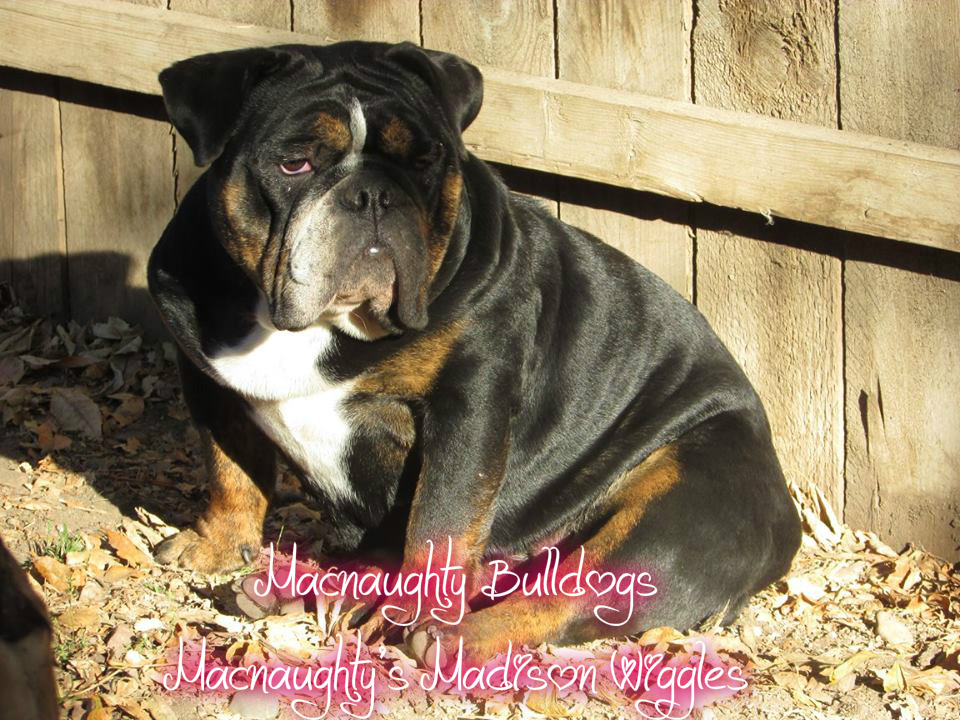 Madison
​​

She will have her last litter June 2018 and be our retired pet.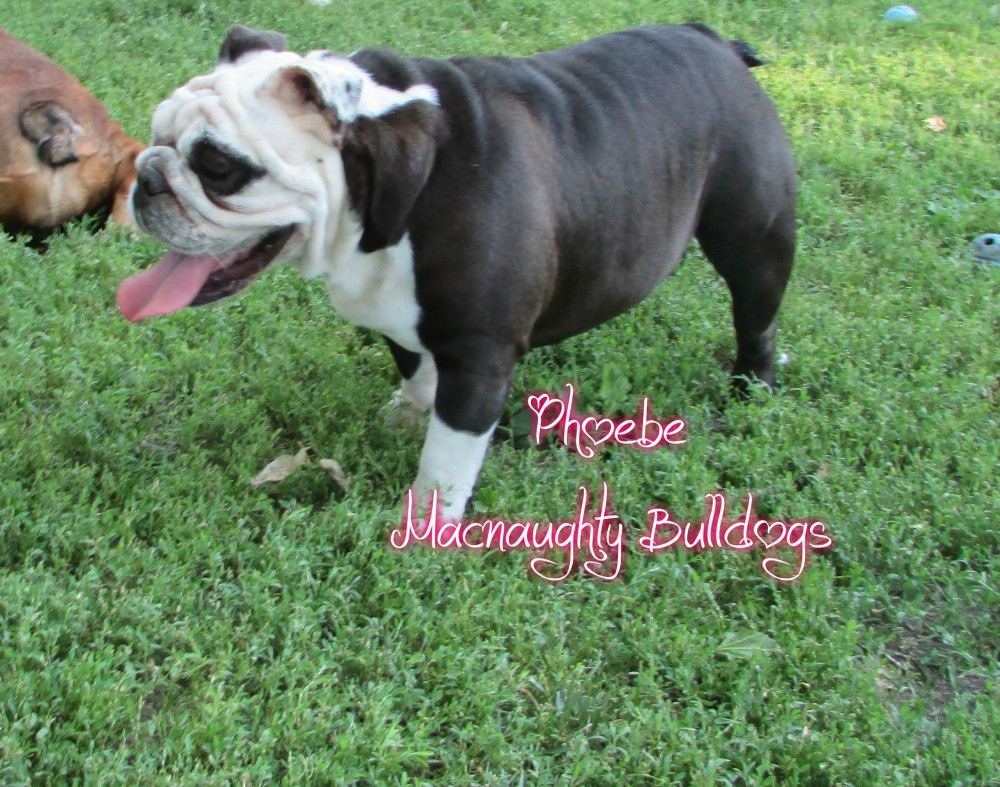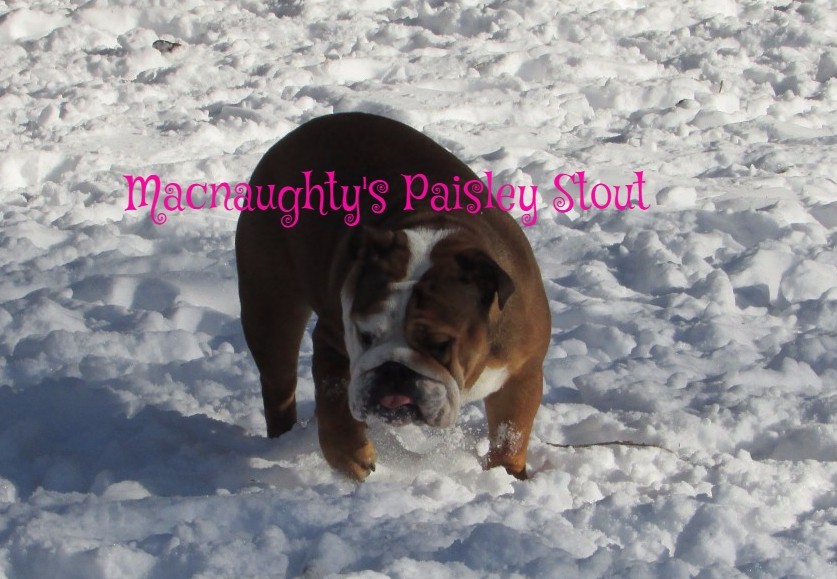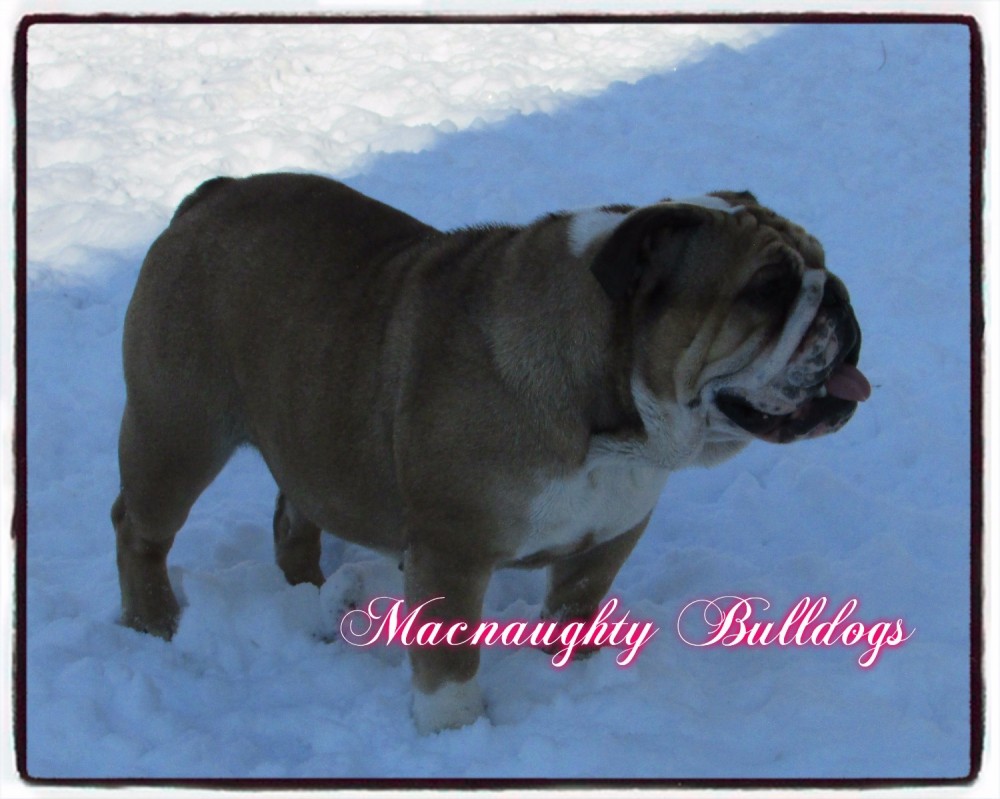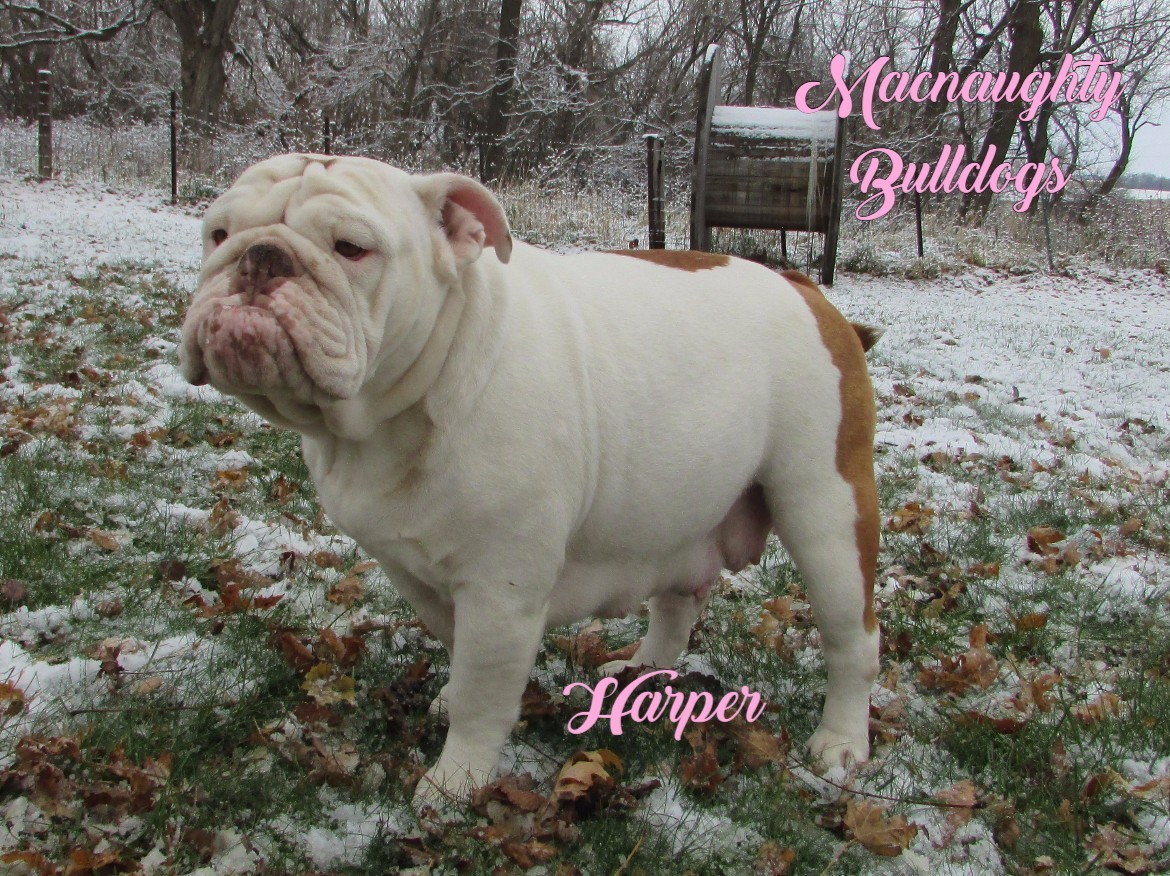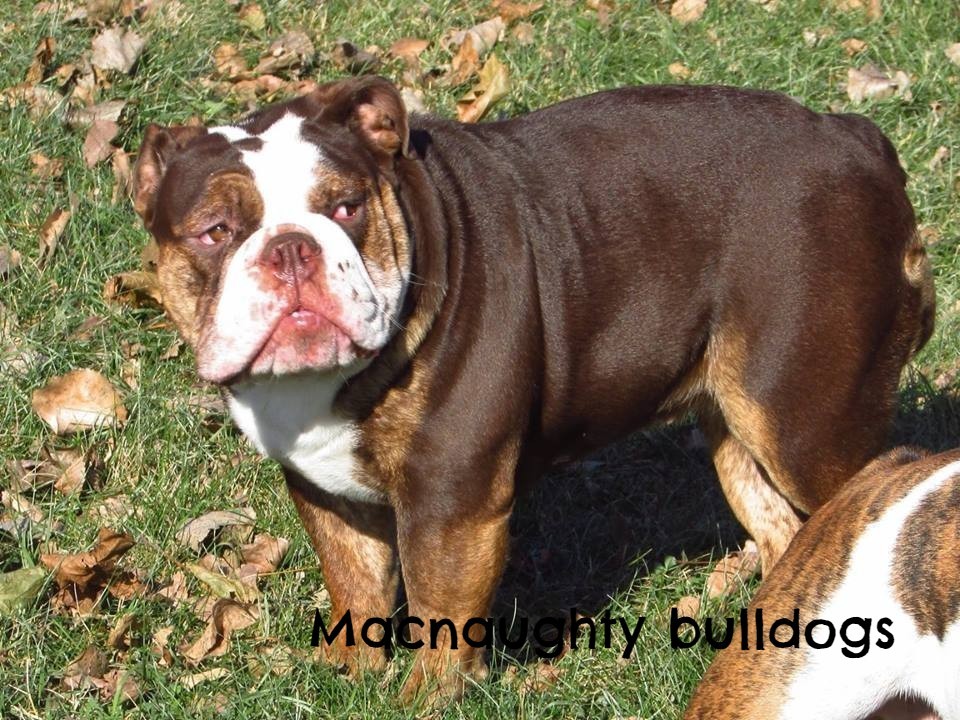 Zoey is a young upcoming female we have for late 2018 or early 2019. We will make a page for her when she is a little older. She is from our past Madison x Maximus litter.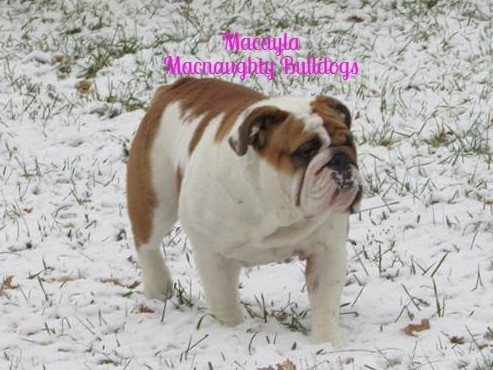 Macayla is an upcoming female for late 2018. She is out of our Maytryx x Mackenzie past litter. Maximus, our retired brindle male is her grandsire. Her lines come from our very 1st bulldogs. Will make her a page when she is breeding age.
We will add future possible dams when we hold back and they are closer to breeding age. Just like Zoey and Macayla are not girls we breed yet, but they will soon be.
​