Macnaughty Bulldogs * tonyandjodi@macnaughtybulldogs.com * 605-520-4954






.
NOTE: These are planned breedings, and are not guaranteed breedings. They are subject to change. Furthermore, not all breedings are guaranteed to produce puppies...dogs do not always take when bred... especially english bulldogs. Reliable pregnancy confirmation can not be done till towards end of the pregnancy.

Not all puppies will be offered at pet pricing/limited Akc. All puppies sold limited Akc/ pet only require a spay/ neuter contract. Discounts are NOT offered at all by any means for full registration!​​

Puppies can go to new homes starting at 9 weeks of age. ​​
7/1/18 We plan to pair Paisley with Maximus Expecting possible pups due mid Sept., ready mid Nov.
Will see who we decide to pair her to for sure when the time comes. Expected pricing will be $2200-$2500 pet. Full rights $3500. Expect red/ white and brindle / white. Possible color carriers.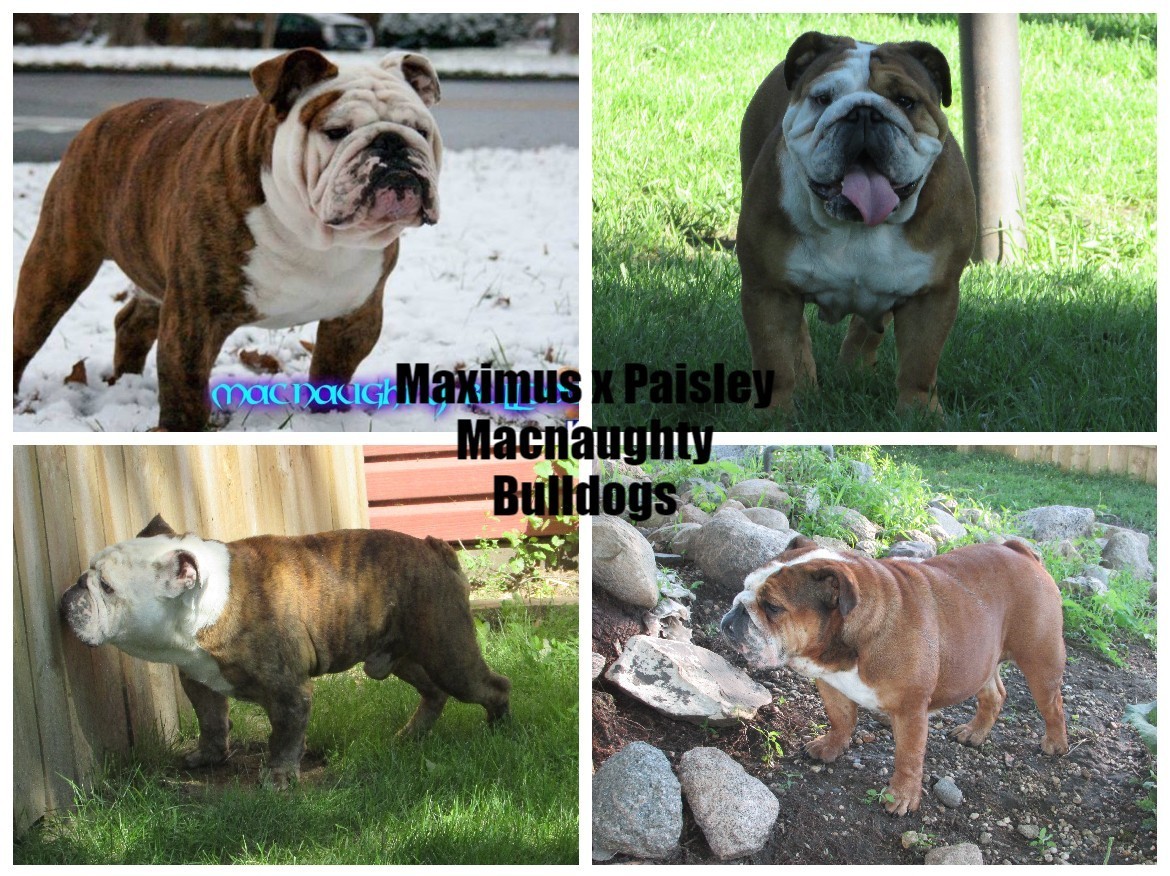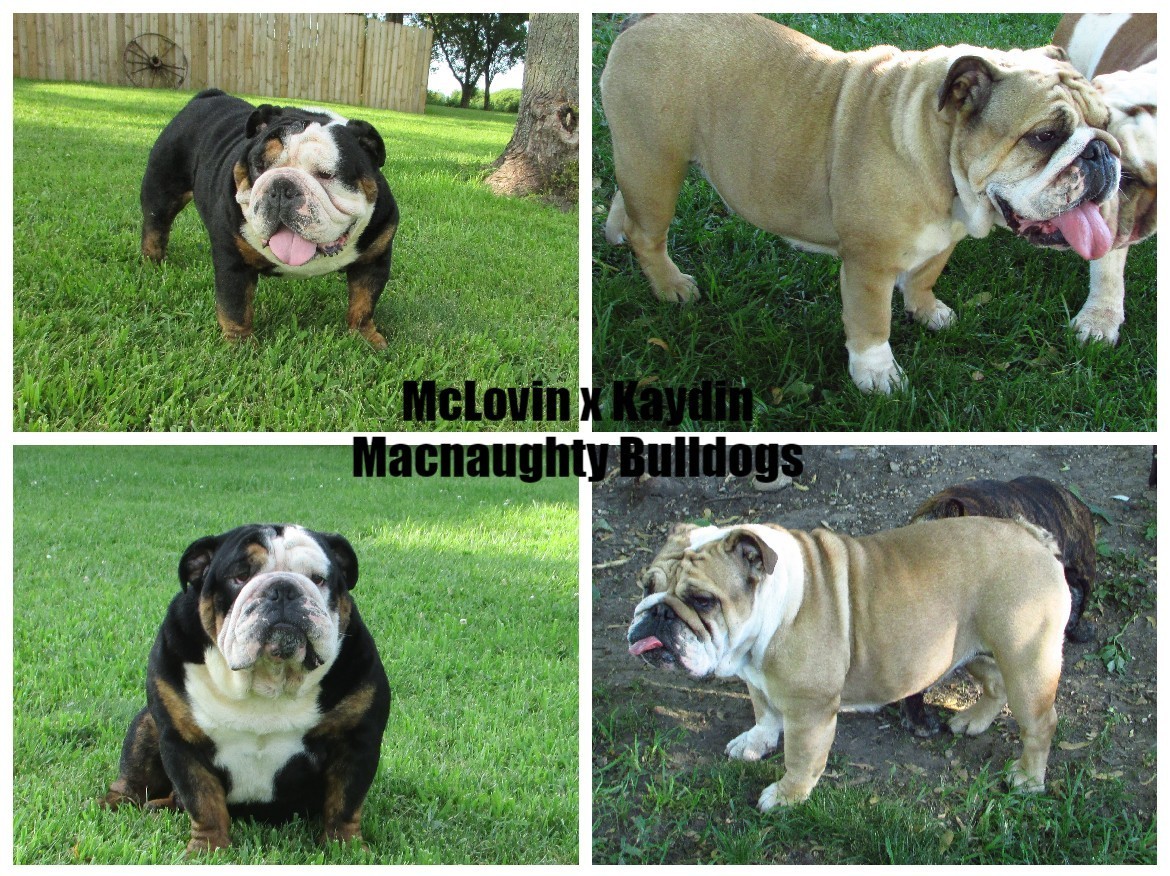 Late 2018 Possible fawn, red, brindle, blue fawn or brindle. $2000-$2500 pet. Kaydin is Paisley's direct littermate above so her pedigree is same as Paisley's on her page from Brock x Stout.